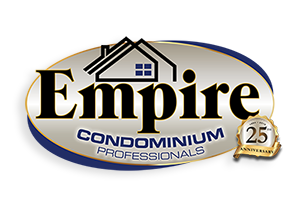 Maintenance Partners
Everything Today's Condominium Communities Require
At Empire Condominium Professionals, maintenance services is another way we look to become your trusted partner – not simply another vendor.
We start with the belief that ongoing maintenance is vital to the success of your condominium community – and our relationship with you! After all, an effective preventative maintenance program not only helps to ensure condo owner satisfaction, but it can contribute to increased property values.
We are a professional, full-service firm dedicated to delivering exceptional condominium management services and are committed to going the extra mile to make your condo experience the best that it can be.
Business Hours
Mon – Fri : 8am to 4pm
33 Lyman St. Suite 210
Westborough, MA 01581